Freedom's Martyr: Medgar Evers
Quicktime video tour
of Evers' home
(2.4 MB - Summer 2002) *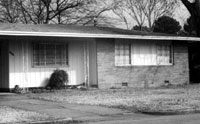 Medgar Evers, one of the first martyrs of the Freedom Movement, was born near Decatur, Mississippi, on July 25, 1925, to James and Jessie Evers. Medgar left high school in the 10th grade to join the army and fight in World War II. After serving as a sergeant in Europe, Evers enrolled in Alcorn Agricultural and Mechanical School. While at Alcorn, Evers and his brother Charles Evers attempted to register to vote. After being denied, Alcorn's President told him that the voice of blacks in Mississippi was meaningless. Soon after, Evers joined the local chapter of the National Association for the Advancement of Colored People (NAACP).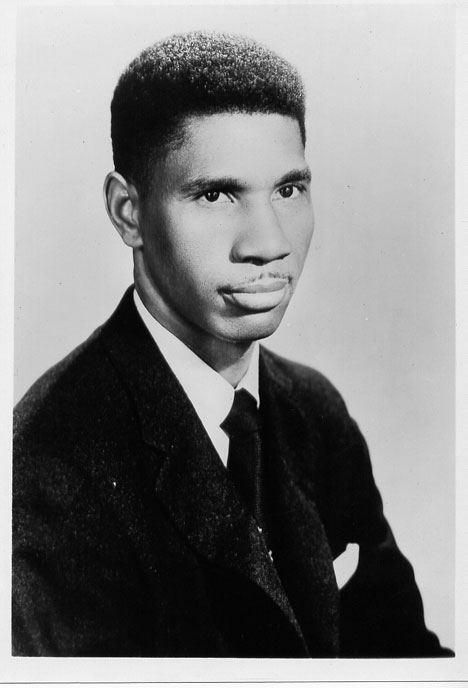 After graduation from Alcorn, Evers married Myrlie Beasley and worked as an insurance agent traveling the state of Mississippi. It was then that Evers became outraged with the living conditions of blacks in rural Mississippi and began recruiting NAACP members. When the national NAACP office decided Mississippi needed a field secretary, Evers was the obvious choice.
On May 28, 1963 under the leadership of Evers and Tougaloo College Chaplin Edward King, three Tougaloo students, Anne Moody, Memphis Norman, and Pearlena Lewis, sat down at the Woolworth's lunch counter Jackson, Missisippi, in an attempt to integrate it. After Norman was dragged off the stool by a former police officer and kicked repeatedly in the face, the students were soon joined by Freedom Rider and now full-time student at Tougaloo, Joan Trumpauer; Tougaloo professors Lois Chafee and John Salter; Tougaloo student Walter Williams; and Congress of Racial Equality (CORE) activist, George Raymond. For two hours the demonstrators were beaten, sworn at, kicked, splattered with ketchup, and called communists and nigger-lovers. King begged the police to intervene, but they wouldn't because the owner of the store had not asked for help. Only when the white mob began to empty shelves and hurl whatever they could touch at the demonstrators did the owner close the store down. In her autobiography, Coming of Age in Mississippi, Anne Moddy wrote a vivid account of this sit-in.
Medgar Evers was also instrumental in James Meredith's admission into the University of Mississippi and orchestrated the first economic boycott of downtown Jackson, Mississippi, merchants. Evers became increasingly recognizable throughout the state and nation due to his efforts and dedication. As his popularity increased, so did the harassing phone calls and death threats. Despite the hostility many felt towards Evers, he continued the fight for civil rights. Though Evers did not want to be a martyr, he said, "I am looking to being shot anytime I step out of my car . . . if I die, it will be in a good cause."

Medgar's fears became reality on June 12, 1963, only hours after President John F. Kennedy publicly declared segregation morally wrong and said that the time had come to end it. Medgar was shot after returning home from an NAACP meeting. He was carrying a box of T-shirts encouraging blacks to vote when Byron de la Beckwith, a member of the Greenwood, Mississippi Citizens' Council, shot him in the back just below the shoulder blades. After Medgar's assignation, a new motto was heard in the streets of Jackson, "After Medgar, no more fear." Medgar Evers's death prompted President Kennedy to ask Congress for a civil rights bill, which was signed a year later by Lyndon Johnson.
Medgar and Merlie Evers' home, where Medgar Evers was shot and killed, is maintained as a museum by Tougaloo College. Guided tours are available to the public by appointment.
* Evers' home-tour video by Indira Stewart (Brown '02), assited by Danny Stoltzman (Brown '02).